Ocean Grove Camp Meeting Association of the United Methodist Church
The information on this page was last updated 3/14/2023. If you see errors or omissions, please email: [email protected]
---
Summary
A place for spiritual birth, growth, and renewal in a Christian seaside setting.
---
Contact information
Mailing address:
Ocean Grove Camp Meeting Association
P.O. Box 248
Ocean Grove, NJ 07756
Website: oceangrove.org
Phone: 732-775-0035
Email: [email protected]
---
Organization details
EIN: 210652120
CEO/President: Michael J. Badger
Chairman:
Board size: 31
Founder: Methodist ministers
Ruling year: 1940
Tax deductible: Yes
Fiscal year end:
Member of ECFA: Yes
Member of ECFA since: 2018
---
Purpose
Be the seaside community where all generations can know and grow in Jesus.
---
Mission statement
The mission of the Ocean Grove Camp Meeting Association, rooted in its Methodist Heritage, is to provide opportunities for spiritual birth, growth, and renewal through worship, educational, cultural, and recreational programs for persons of all ages in a Christian seaside setting.
---
Statement of faith
I believe in God the Father Almighty, maker of heaven and earth: and in Jesus Christ, His only Son, our Lord: who was conceived by the Holy Spirit, born of the Virgin Mary, suffered under Pontius Pilate, was crucified, dead, and buried; the third day He arose from the dead; He ascended into heaven, and sitteth at the right hand of God the Father Almighty; from thence He shall come to judge the quick and the dead. I believe in the Holy Spirit, the holy catholic Church, the communion of saints, the forgiveness of sins, the resurrection of the body, and life everlasting. AMEN
Donor confidence score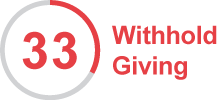 Show donor confidence score details
---
Transparency grade
D
To understand our transparency grade, click here.
---
Financial efficiency ratings
Sector: Camps/Conference Centers
This ministry has not been rated.
---
Financial ratios
Financial ratios for this ministry have not been calculated.
---
Financials
Financials for this ministry have not been collected.
---
Compensation
Compensation data for this ministry has not been collected.
---
Response from ministry
No response has been provided by this ministry.
---
The information below was provided to MinistryWatch by the ministry itself. It was last updated 3/14/2023. To update the information below, please email: [email protected]
---
History
The Victorian era brought with it many changes in lifestyle that, at the time, were perceived to come about with lightning speed. The stresses and pressures of society in that era had grown at an alarming pace leading Rev. Ellwood Stokes, the first President of the Ocean Grove Camp Meeting Association, to write that, "brain and nerve were taxed to the last extreme by these refinements, until the physical was often prostrated and the mind imperiled."

In May, 1869 a group of Methodist ministers felt called to search along the New Jersey coast for a suitable camp meeting location - a place of respite where "religion and recreation should go hand in hand." After an extended search, they came upon a virtually uninhabited grove of trees, free from mosquitoes which had tormented them at other sites previously visited and pleasantly surrounded by two lakes and the Atlantic Ocean. Despite its isolation, Ocean Grove's founders later wrote that, "it seemed to us that a more magnificent site for cottages could hardly be found."

Returning in but a few weeks, twenty persons gathered in tents to begin clearing the land and held their first prayer meeting on July 31st. Rev. Stokes felt led to remind those gathered of the first words of Genesis 1:1 - "In the beginning God...," adding, "God is here," in Ocean Grove's beginning and he trusted, would remain and be there to the end.

From that humble start, Ocean Grove grew and continued to provide a place of respite for those seeking to come away from the hectic pace of life. Permanent buildings were added for worship and cottages were established year 'round until an entire community was formed. The original members of the Association laid out what would become one of the first planned communities of the Victorian age.

In 1870 the New Jersey State Legislature granted the Ocean Grove Camp Meeting Association a charter setting Ocean Grove aside as a place of perpetual worship to Jesus Christ. Promoting that original purpose remains vital as the Camp Meeting continues to provide a place for spiritual birth, growth and renewal in a Christian seaside setting.

Our lives today are even more hectic than Ocean Grove's founders could have ever imagined, the tyranny of the urgent often drives us, and a place of peace and relaxation is just as necessary to rejuvenate body and soul. We invite you to discover today what Ocean Grove's founders did 150 years ago. Indeed, "a more magnificent site," can still hardly be found.

The Great Auditorium

The Great Auditorium was constructed in 1894 and is mostly unchanged. The wooden building rests on bridge-like iron trusses laid on stone foundations. It features numerous "barn door" entrances with colored glass, dormers, and panels that open for ventilation. Originally the Auditorium could accommodate an audience of almost 10,000, before many sections of smaller, wooden seats were replaced in later years with cushioned, theater-style seating having armrests; at present it can seat 6,250 persons.

The Auditorium's acoustics, resulting from its barrel-vaulted wooden ceiling, have been widely acclaimed; famed conductor Leonard Bernstein once compared it to Carnegie Hall. In the days before electronic amplification, this allowed a preacher to be heard throughout the vast space. The building still features lighting systems quite advanced for their time, such as the parallel rows of incandescent bulbs that adorn the varnished wood ceiling paneling. Also novel is a large American flag (c. 1916) covered with light bulbs that flash in an undulating manner. Illuminated signs, possibly some of the oldest surviving of that type, flanking the organ's pipe work, proclaim "Holiness to the Lord" and "So be ye holy," a reflection of the emphasis at camp meetings, along with the illuminated Memorial Cross, placed on the Auditorium's front facade at the end of World War II.
---
Program accomplishments
---
Needs