The Hope Center / Hope Center Foundation
The information on this page was last updated 3/7/2023. If you see errors or omissions, please email: [email protected]
---
Summary
The Hope Center is a 501(c)(3) collaborative hub of Christian ministries making a global impact for God's Kingdom. It serves as a center point for Christian activity and ministry in North Texas, providing professional resources, ideas, mentoring and training to empower ministries to magnify their reach. The Hope Center is a 185,000 square foot Center in the heart of Plano, TX which 50+ Christian ministries call "home."
---
Contact information
Mailing address:
The Hope Center
2001 W Plano Parkway
Plano, TX 75075
Website: thehopecenter.org
Phone: 972-212-9191
Email: [email protected]
---
Organization details
EIN: 261590757
CEO/President: Mike Wiltz
Chairman: Greg Burns
Board size: 10
Founder: June Hunt
Ruling year: 2008
Tax deductible: Yes
Fiscal year end: 12/31
Member of ECFA: Yes
Member of ECFA since: 2010
---
Purpose
Christian-based ministries coming together to impact the world for Christ
---
Mission statement
To champion Christian-based ministries with shared tools and resources to multiply their mission centered in a world-class workspace
---
Statement of faith
Visit: https://www.thehopecenter.org/statement-of-faith
Donor confidence score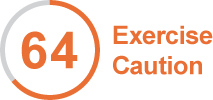 Show donor confidence score details
---
Transparency grade
A
To understand our transparency grade, click here.
---
Financial efficiency ratings
Sector: Community Development
This ministry has not been rated.
---
Financial ratios
Financial ratios for this ministry have not been calculated.
---
Financials
Financials for this ministry have not been collected.
---
Compensation
Compensation data for this ministry has not been collected.
---
Response from ministry
No response has been provided by this ministry.
---
The information below was provided to MinistryWatch by the ministry itself. It was last updated 3/7/2023. To update the information below, please email: [email protected]
---
History
---
Program accomplishments
100% of your donation provides significantly reduced rent for our nonprofits, pouring over $2 million in saved rent back in to the mission field every year.
---
Needs