Family Broadcasting Corporation/ pka Lesea, Inc.
The information in this column was provided to MinistryWatch by the ministry itself. It was last updated 10/27/2021. To update the information in this column, please email: info@ministrywatch.com
---
Summary
Family Broadcasting Corporation (formerly LeSEA Broadcasting Corporation) was started in 1957. Our vision is simple: bring people to Jesus every day. We are all unavoidably human and imperfect, but we are passionate about the eternal message of Christ's love.
---
Contact information
Mailing address:
Family Broadcasting Corporation
61300 S. Ironwood Rd
South Bend, IN 46614
Website: familybroadcastingcorporation.com
Phone: (574) 291-8200
---
Organization details
EIN: 351287226
CEO/President: Drew Sumrall
Chairman:
Board size: 0
Founder: Dr. Lester Sumrall
Ruling year: 1973
Tax deductible: Yes
Fiscal year end:
Member of ECFA: No
Member of ECFA since:
---
Purpose
We strive every day to reach the masses with this message. There is no greater gift than the words of Jesus-words that bring life, redemption, and reconciliation. We believe the work at hand is critically important, and that our time here is precious.

Our prayer is that when Christ returns, He finds faith on the Earth, and that we are counted as followers of Christ and faithful in our mission.
---
Mission statement
Our mission is to reach the untold billions yet untold with the Gospel through television, radio, live-streaming, 24 hr Prayerline and Bible distribution.
---
Statement of faith
Donor confidence score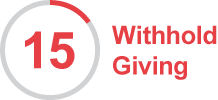 Show donor confidence score details
---
Transparency grade
F
To understand our transparency grade, click here.
---
Financial efficiency ratings
Sector: Radio/ TV Stations
This ministry has not been rated.
---
Financial ratios
Financial ratios for this ministry have not been calculated.
---
Financials
Financials for this ministry have not been collected.
---
Compensation
Compensation data for this ministry has not been collected.
---
Response from ministry
No response has been provided by this ministry.
---
The information below was provided to MinistryWatch by the ministry itself. It was last updated 10/27/2021. To update the information below, please email: info@ministrywatch.com
---
History
Lester Sumrall, with the help and support of his family, and many friends, founded LeSEA (Lester Sumrall Evangelistic Association) in 1957: A ministry which has subsequently given birth to well over one hundred books and study guides, eleven television stations, a satellite ministry, an FM radio station, three short-wave radio stations reaching over ninety percent of the world's population, and a bimonthly magazine. Perhaps the crowning glory of Lester Sumrall's work is his ongoing ministry to feed desperately poor families within the Body of Christ. Established in 1987, LeSEA Global Feed the Hungry has given millions of pounds in food and supplies valued at millions of dollars to countless believers around the globe.
---
Program accomplishments
---
Needs
LeSEA has the following 14 reasons why people should join with them in giving:

(1) You join a WorldWide Ministry with over 50 Years of Prudent Stewardship.
(2) You help win souls for Jesus Christ around the world.
(3) You reach out to others through a 24-hour Prayerline.
(4) You have access to Tapes, Books, And Bible Lessons.
(5) You benefit from a nationwide Intercessory Prayer Group.
(6) Your photograph joins the LeSEA family in the National Prayer Chapel.
(7) You help sponsor Christian family programs through World Harvest Television.
(8) You support world missions through World Harvest Radio.
(9) You see the results of your support through the Update Newsletter.
(10) You'll be inspired by Monthly Bible Lessons.
(11) You'll receive the print version of World Harvest Magazine.
(12) You feed body and soul in 50 nations through LeSea Global Feed The Hungry
(13) You receive travel and tour values including LeSea's exciting Holy Land Pilgrimages.
(14) Church leaders benefit from World Harvest Ministers Network, helping to keep the local church strong and vital.