South Side Mission of Peoria
The information on this page was last updated 3/17/2023. If you see errors or omissions, please email: [email protected]
---
Summary
Ministering to our community in Christ loving ways that provide an opportunity for positive change
---
Contact information
Mailing address:
South Side Mission of Peoria
1127 S Laramie St.
Peoria, IL 61605
Website: southsidemission.org
Phone: (309) 676-4604
Email: [email protected]
---
Organization details
EIN: 370663572
CEO/President: CRAIG WILLIAMS
Chairman: Sherry Cannon
Board size: 13
Founder: HELEN HAIEN
Ruling year: 1943
Tax deductible: Yes
Fiscal year end:
Member of ECFA: Yes
Member of ECFA since: 1989
---
Purpose
Minister to our community in Christ loving ways that provide an opportunity for positive change.
---
Mission statement
Our mission is to proclaim Jesus Christ, and in His name love our neighbors and provide hope to the community through life-transforming ministries.
---
Statement of faith
Donor confidence score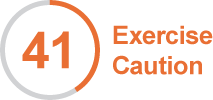 Show donor confidence score details
---
Transparency grade
C
To understand our transparency grade, click here.
---
Financial efficiency ratings
Sector: Community Development
This ministry has not been rated.
---
Financial ratios
Financial ratios for this ministry have not been calculated.
---
Financials
Financials for this ministry have not been collected.
---
Compensation
Compensation data for this ministry has not been collected.
---
Response from ministry
No response has been provided by this ministry.
---
The information below was provided to MinistryWatch by the ministry itself. It was last updated 3/17/2023. To update the information below, please email: [email protected]
---
History
IN 1925, A WOMAN NAMED HELEN HAIEN HAD THE VISION TO REACH CHILDREN FROM LOWER-INCOME FAMILIES IN PEORIA WITH THE LOVE OF JESUS.

She would go out, pick up children, and bring them back to her house on Sanger Street for an all-day Sunday School. The inhabitants of the area were not only economically disadvantaged, but had little hope of moving beyond their present physical conditions. Over the years, her Sunday School grew so large that she had to move out of the house and into a larger building on Olive Street. South Side Mission changed locations several times before building on the present campus at 1127 South Laramie Street in 1970.

While the location has changed over the years, one thing has remained constant. The South Side Mission's aim is not only to alleviate the powerful physical poverty of those on the south end but a determination to offer life-transforming change through the spiritual hope of Jesus Christ.
---
Program accomplishments
---
Needs