The information on this page was last updated 3/19/2023. If you see errors or omissions, please email: [email protected]
---
Summary
Muskegon Rescue Mission is one of the oldest ministries in West Michigan serving individuals and families since 1907. We have a rich history rooted in our commitment to share God's love with others.

At multiple locations throughout our community, we provide food, shelter, clothing and spiritual direction to those in need. By relieving the immediate needs of our hurting neighbors, Muskegon Rescue Mission is able to address the root cause of their distress and offer the spiritual nourishment necessary to effect true and lasting change.
---
Contact information
Mailing address:
Muskegon Rescue Mission
2735 E Apple Ave Ste D
Muskegon, MI 49442
Website: muskegonmission.org
Phone: 231.727.6090
Email: [email protected]
---
Organization details
EIN: 383525239
CEO/President: DAN SKOGLUND
Chairman: Roger Doctor
Board size: 7
Founder:
Ruling year: 2001
Tax deductible: Yes
Fiscal year end:
Member of ECFA: Yes
Member of ECFA since: 2002
---
Purpose
To bring people to a saving knowledge of the Lord Jesus Christ, thus bringing them to the dependence upon God and independence within society.
---
Mission statement
Muskegon Rescue Mission exists to demonstrate and proclaim God's love to the less fortunate and homeless people of West Michigan.
---
Statement of faith
We believe in the scriptures of the Old and New Testaments as verbally inspired by God, that they are infallible and are of supreme and final authority in faith and life.

We believe that Jesus Christ was begotten by the Holy Spirit, born of the Virgin Mary and is truly God and truly man.

We believe in God, eternally existing in three persons: the Father, the Son and the Holy Spirit.

We believe that man was created in the image of God; that he sinned and thereby incurred not only physical death, but also spiritual death, which is separation from God; and that all human beings are born with a sinful nature, and in the case of those who reach moral responsibility, become sinners in thought, word and deed.

We believe that the Lord Jesus Christ died for our sins according to the scriptures as a sinless representative and substitutionary sacrifice and that all who truly believe in Him are justified on the basis of His shed blood.

We believe in the resurrection of the crucified body of our Lord, His ascension into heaven and His present life there for us as High Priest and Advocate.

We believe in "that blessed hope," the personal return of our Lord and Savior, Jesus Christ.

We believe that all who receive by faith the Lord Jesus Christ are born of the Holy Spirit, and thereby become children of God.

We believe in the bodily resurrection of the just and the unjust, the everlasting blessedness of the saved and the everlasting punishment of the lost.

We believe in the present and ongoing ministry of the Holy Spirit and that by His indwelling, Christians are enabled to live a godly life.

We believe in the spiritual unity of all true believers in our Lord Jesus Christ.
Donor confidence score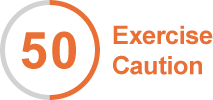 Show donor confidence score details
---
Transparency grade
C
To understand our transparency grade, click here.
---
Financial efficiency ratings
Sector: Community Development
This ministry has not been rated.
---
Financial ratios
Financial ratios for this ministry have not been calculated.
---
Financials
Financials for this ministry have not been collected.
---
Compensation
Compensation data for this ministry has not been collected.
---
Response from ministry
No response has been provided by this ministry.
---
The information below was provided to MinistryWatch by the ministry itself. It was last updated 3/19/2023. To update the information below, please email: [email protected]
---
History
---
Program accomplishments
---
Needs