Indian Rocks Christian School
The information on this page was last updated 4/6/2023. If you see errors or omissions, please email: [email protected]
---
Summary
Indian Rocks Christian School is a college preparatory school in Pinellas County, Florida and is committed to helping students achieve academic excellence in Preschool through 12th grade. IRCS is dually accredited by the AdvancEd and the Association of Christian Schools International (ACSI). IRCS also participates in the Florida High School Athletic Association (FHSAA).
---
Contact information
Mailing address:
Indian Rocks Christian School
12685 Ulmerton Rd
Largo, FL 33774
Website: ircs.org
Phone: (727) 596-4342
Email: [email protected]
---
Organization details
EIN: 454617235
CEO/President: Walter Weller
Chairman: Walter Weller
Board size: 0
Founder:
Ruling year: 2014
Tax deductible: Yes
Fiscal year end:
Member of ECFA: Yes
Member of ECFA since: 2023
---
Purpose
The founding philosophy of Indian Rocks Christian School was centered on the saving work of Christ and the idea that Indian Rocks Christian would provide a comprehensive, quality education to Pinellas County families who desired such for their children
---
Mission statement
The mission of Indian Rocks Christian School is to lead every student to a saving knowledge of Jesus Christ while providing the highest quality Christian education in an environment of genuine love and concern for each student and parent.
---
Statement of faith
Visit: https://www.ircs.org/about/what-we-believe/
Donor confidence score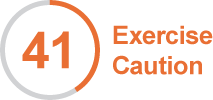 Show donor confidence score details
---
Transparency grade
C
To understand our transparency grade, click here.
---
Financial efficiency ratings
Sector: K-12 Schools/Academies
This ministry has not been rated.
---
Financial ratios
Financial ratios for this ministry have not been calculated.
---
Financials
Financials for this ministry have not been collected.
---
Compensation
Compensation data for this ministry has not been collected.
---
Response from ministry
No response has been provided by this ministry.
---
The information below was provided to MinistryWatch by the ministry itself. It was last updated 4/6/2023. To update the information below, please email: [email protected]
---
History
Indian Rocks Christian School was established in 1984 as a ministry of the First Baptist Church of Indian Rocks. Under the direction of Dr. Max Gessner, Indian Rocks opened its doors to 42 preschool and kindergarten children. Additional elementary and middle school grades were added in subsequent years.

Significant milestones were met during the 1988/89 school year by completing our elementary and middle school programs, adding a preschool/elementary principal to the administrative team, and moving the 450-member student body into the Ulmerton Road facilities. In addition, Indian Rocks was accredited by the Florida Association of Christian Schools & Colleges.

The graduates from the first senior class were awarded their diplomas in June 1995. With enrollment reaching 854, FBCIR established a School Team in January 1996. The Team was charged with the responsibility to identify the purposes and scope of the school and provide the foundation and direction for the administration, faculty and staff to accomplish established goals and objectives.

By 1999, a preschool principal was hired for the K2-K4 program. In 2000, the Indian Rocks enrollment reached 1,000 students in preschool through the 12th grade and the Golden Eagle Athletic Complex was opened.

Today, Indian Rocks elementary, middle and high schools hold accreditation with the Association of Christian Schools International (ACSI) and AdvancEd/Southern Association of Colleges and Schools (SACS).
---
Program accomplishments
---
Needs