Free the Oppressed dba Free Burma Rangers
The information on this page was last updated 12/6/2021. If you see errors or omissions, please email: [email protected]
---
Summary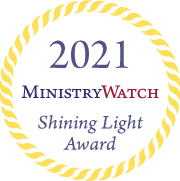 The Free Burma Rangers (FBR) is a multi-ethnic humanitarian service movement working to bring help, hope and love to people in the conflict zones of Burma, Iraq, Syria, and Sudan. Working in conjunction with local ethnic pro-democracy groups, FBR trains, supplies, and later coordinates with what become highly mobile multipurpose relief teams. After training these teams provide critical emergency medical care, shelter, food, clothing and human rights documentation in their home regions. Free the Oppressed (FTO) supports the work of the Free Burma Rangers (FBR).

In addition to relief and reporting, other results of the teams' actions are the development of leadership capacity, civil society and the strengthening of inter-ethnic unity. The teams are to avoid contact with the Burma Army or other attacking forces and operate under the protection of the ethnic resistance armies. However, they cannot run away if the people they are helping cannot escape the attacks. Men and women of many ethnic groups and religions are part of FBR.
---
Contact information
Mailing address:
Free Burma Rangers
PO Box 60972
Colorado Springs, CO 80960-0972
Website: freeburmarangers.org
Phone:
Email: [email protected]
---
Organization details
EIN: 474648581
CEO/President: David Eubank
Chairman: David Eubank
Board size: 10
Founder:
Ruling year: 2015
Tax deductible: Yes
Fiscal year end: 12/31
Member of ECFA: Yes
Member of ECFA since: 2021
---
Purpose
To free the oppressed and to stand for human dignity, justice and reconciliation.

Objectives:

To inspire, train and equip people in conflict zones to bring positive change through acts of love and service.

To provide immediate medical assistance, shelter, food, clothing, educational materials and other humanitarian aid in the war zones and to improve logistics and medical evacuation.

To develop the Information Network of Burma that documents, reports and disseminates accounts of human rights violations and provides an early warning system of Burma Army attacks.

To provide prayer and counseling for victims of human rights abuses and to support programs for women and children.

To train, equip and sustain indigenous humanitarian relief teams in the field.
---
Mission statement
To bring help, hope and love to people of all faiths and ethnicities in the conflict areas, to shine a light on the actions of oppressors, to stand with the oppressed and support leaders and organizations committed to liberty, justice and service.
---
Statement of faith
I believe in God, the Father almighty,
creator of heaven and earth.

I believe in Jesus Christ, his only Son, our Lord,
who was conceived by the Holy Spirit
and born of the virgin Mary.
He suffered under Pontius Pilate,
was crucified, died, and was buried;
he descended to hell.
The third day he rose again from the dead.
He ascended to heaven
and is seated at the right hand of God the Father almighty.
From there he will come to judge the living and the dead.

I believe in the Holy Spirit,
the holy catholic* church,
the communion of the saints,
the forgiveness of sins,
the resurrection of the body,
and the life everlasting. Amen.
Donor confidence score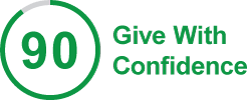 Show donor confidence score details
---
Transparency grade
A
To understand our transparency grade, click here.
---
Financial efficiency ratings
Sector: Foreign Missions
| | | | |
| --- | --- | --- | --- |
| Category | Rating | Overall rank | Sector rank |
| Overall efficiency rating | | 225 of 1033 | 29 of 124 |
| Fund acquisition rating | | 112 of 1035 | 16 of 124 |
| Resource allocation rating | | 331 of 1035 | 38 of 124 |
| Asset utilization rating | | 618 of 1033 | 79 of 124 |
---
Financial ratios
Funding ratios
Sector median
2020
2019
2018
2017
2016

Return on fundraising efforts Return on fundraising efforts =
Fundraising expense /
Total contributions

5%
1%
1%
1%
1%
0%

Fundraising cost ratio Fundraising cost ratio =
Fundraising expense /
Total revenue

4%
1%
1%
1%
1%
0%

Contributions reliance Contributions reliance =
Total contributions /
Total revenue

98%
100%
100%
100%
100%
100%

Fundraising expense ratio Fundraising expense ratio =
Fundraising expense /
Total expenses

5%
1%
1%
1%
1%
0%

Other revenue reliance Other revenue reliance =
Total other revenue /
Total revenue

2%
0%
0%
0%
0%
0%
Operating ratios
Sector median
2020
2019
2018
2017
2016

Program expense ratio Program expense ratio =
Program services /
Total expenses

84%
89%
90%
89%
89%
89%

Spending ratio Spending ratio =
Total expenses /
Total revenue

93%
65%
102%
89%
93%
63%

Program output ratio Program output ratio =
Program services /
Total revenue

77%
58%
92%
79%
83%
56%

Savings ratio Savings ratio =
Surplus (deficit) /
Total revenue

7%
35%
-2%
11%
7%
37%

Reserve accumulation rate Reserve accumulation rate =
Surplus (deficit) /
Net assets

11%
52%
-4%
22%
14%
85%

General and admin ratio General and admin ratio =
Management and general expense /
Total expenses

10%
10%
9%
10%
10%
11%
Investing ratios
Sector median
2020
2019
2018
2017
2016

Total asset turnover Total asset turnover =
Total expenses /
Total assets

1.17
0.96
2.06
1.64
1.85
1.44

Degree of long-term investment Degree of long-term investment =
Total assets /
Total current assets

1.29
1.30
1.89
1.61
1.46
1.36

Current asset turnover Current asset turnover =
Total expenses /
Total current assets

1.63
1.24
3.88
2.65
2.70
1.96
Liquidity ratios
Sector median
2020
2019
2018
2017
2016

Current ratio Current ratio =
Total current assets /
Total current liabilities

20.98
104.66
29.17
50.74
79.14
278.92

Current liabilities ratio Current liabilities ratio =
Total current liabilities /
Total current assets

0.05
0.01
0.03
0.02
0.01
0.00

Liquid reserve level Liquid reserve level =
(Total current assets -
Total current liabilities) /
(Total expenses / 12)

6.70
9.59
2.99
4.44
4.39
6.11
Solvency ratios
Sector median
2020
2019
2018
2017
2016

Liabilities ratio Liabilities ratio =
Total liabilities /
Total assets

9%
1%
2%
1%
1%
0%

Debt ratio Debt ratio =
Debt /
Total assets

0%
0%
0%
0%
0%
0%

Reserve coverage ratio Reserve coverage ratio =
Net assets /
Total expenses

77%
104%
48%
60%
54%
69%
---
Financials
Balance sheet
Assets
2020
2019
2018
2017
2016
Cash
$2,078,439
$693,326
$817,033
$696,882
$623,907
Receivables, inventories, prepaids
$1,985
$2,003
$1,844
$10,330
$13,710
Short-term investments
$0
$0
$0
$0
$0
Other current assets
$0
$0
$0
$0
$0
Total current assets
$2,080,424
$695,329
$818,877
$707,212
$637,617
Long-term investments
$0
$0
$0
$0
$0
Fixed assets
$615,611
$614,016
$498,458
$323,965
$230,467
Other long-term assets
$3,000
$3,000
$3,000
$0
$0
Total long-term assets
$618,611
$617,016
$501,458
$323,965
$230,467
Total assets
$2,699,035
$1,312,345
$1,320,335
$1,031,177
$868,084
Liabilities
2020
2019
2018
2017
2016
Payables and accrued expenses
$19,877
$23,840
$16,140
$8,936
$2,286
Other current liabilities
$0
$0
$0
$0
$0
Total current liabilities
$19,877
$23,840
$16,140
$8,936
$2,286
Debt
$0
$0
$0
$0
$0
Due to (from) affiliates
$0
$0
$0
$0
$0
Other long-term liabilities
$0
$0
$0
$0
$0
Total long-term liabilities
$0
$0
$0
$0
$0
Total liabilities
$19,877
$23,840
$16,140
$8,936
$2,286
Net assets
2020
2019
2018
2017
2016
Without donor restrictions
$1,897,824
$1,036,452
$856,939
$609,804
$471,992
With donor restrictions
$781,334
$252,053
$447,256
$412,437
$393,806
Net assets
$2,679,158
$1,288,505
$1,304,195
$1,022,241
$865,798
Revenues and expenses
Revenue
2020
2019
2018
2017
2016
Total contributions
$3,970,759
$2,652,474
$2,452,318
$2,049,308
$1,981,735
Program service revenue
$0
$0
$0
$0
$0
Membership dues
$0
$0
$0
$0
$0
Investment income
$0
$0
$0
$0
$0
Other revenue
$207
$461
$362
$166
$2,877
Total other revenue
$207
$461
$362
$166
$2,877
Total revenue
$3,970,966
$2,652,935
$2,452,680
$2,049,474
$1,984,612
Expenses
2020
2019
2018
2017
2016
Program services
$2,297,553
$2,437,835
$1,938,718
$1,693,750
$1,109,082
Management and general
$247,790
$242,089
$210,236
$194,754
$137,967
Fundraising
$34,312
$18,895
$22,762
$21,834
$0
Total expenses
$2,579,655
$2,698,819
$2,171,716
$1,910,338
$1,247,049
Change in net assets
2020
2019
2018
2017
2016
Surplus (deficit)
$1,391,311
($45,884)
$280,964
$139,136
$737,563
Other changes in net assets
$0
$0
$0
$0
$0
Total change in net assets
$1,391,311
($45,884)
$280,964
$139,136
$737,563
---
Compensation
| | | |
| --- | --- | --- |
| Name | Title | Compensation |
| Dave Eubank | Director, CEO | $56,500 |
| Wes Price | Director, Treasurer | $37,667 |
Compensation data as of: 12/31/2019
---
Response from ministry
No response has been provided by this ministry.
---
The information below was provided to MinistryWatch by the ministry itself. It was last updated 12/6/2021. To update the information below, please email: [email protected]
---
History
The Free Burma Rangers were formed during the Burma Army offensives of 1997, when villages were destroyed, people killed and over 100,000 people fled their homes; over 1 million people are still displaced inside Burma. In the face of the overwhelming force by the Burma Army, the Free Burma Rangers was formed with the idea that no one can stop people from giving love and serving one another.

During this time the Ethnic Nationalities Seminar at Mae Tha Ra Hta was coordinated and supported by FBR; and the Global Day of Prayer was initiated after Dave Eubank met with Aung San Suu Kyi in 1996.

The first team training took place in 2001, and 2005 saw the first training for full-time teams. Each step taken to grow the Free Burma Rangers has been at the request of the local ethnic leadership.

Since 1997, FBR has trained over 250 multi-ethnic relief teams and there are 71 full time teams active in the Arakan, Chin, Kachin, Karen, Karenni, Kayan, Lahu, Mon, Naga, Pa-Oh, Shan and Ta'ang areas of Burma. The teams have conducted over 800 humanitarian missions of 1-2 months into the war zones of Burma. On average around 1000 patients are treated per mission with 2,000 more people helped in some way. The teams have treated over 500,000 patients and helped over 1,100,000 people.
---
Program accomplishments
Burma Ministries

Burma Ministries - The Free Burma Rangers formed in Burma in 1997 and are comprised of people from different ethnic groups within Burma providing direct relief to communities most affected by the results of the government's oppression. These teams are trained to provide medical care and counseling, while documenting and reporting human rights violations. Since its formation, more than 1000 missions have been conducted to assist over 1,500,000 people. Together with other organizations working toward a free and peaceful Burma, more than 100 Free Burma Ranger relief teams bring help to people facing oppression. In January 2021, Burma Army attacks in ethnic areas began to increase. With increased brazenness, the military conducted troop movements, shelling of civilian villages, murder and wounding of villagers, and construction - all outright violations of the National Ceasefire Agreement. On 1 February, the military overthrew the democratically-elected national government in a coup, and at the same time upped the level of attacks in the ethnic areas to another level. For the first time in 20 years, airstrikes were used in the Karen areas of eastern Burma, very near to the Thai border. As of the printing of this report, the military has killed nearly 1000 protesters in the cities and more than 24,000 people are displaced in Karen State alone, by airstrikes, mortars and ground assaults. The Burma Army has also escalated attacks in Kachin and Shan states. A parallel government, the "National Unity Government," has been formed with multiple ethnic representatives.

We have 104 FBR teams in Burma and performed 70 missions in 2020 with about 2,000 people helped per mission or 140,000 people total. We treating some of them with medicine and helped others with food, clothing, shelter, and encouragement. We performed Good Life Club (GLC) programs all over Burma, sharing the gospel by sharing the message that "Good life comes from God." To tell them the gospel story through GLC bracelets, to pray with them, and to remind them they are not forgotten by God or by the international community can bring healing. As the Burma Army continues its attacks in the ethnic areas of Burma, the Good Life Club (GLC) is now more important than ever. Burma has been divided for more than 70 years and, while the government has attempted to broker peace with the ethnic groups, the predatory attacks of the military at the same time belie the sincerity of these peacemaking overtures. The focus of the GLC is to show God's love to the children in conflict areas. Through spiritual dramas, songs, games, and other activities, GLC counselors spend time with the children and show them that, even though their lives don't always feel very stable, they are not alone. Inspired by John 10:10, where Jesus promises abundant life, the GLC believes that promise is true even for these children and strives to share this life with children everywhere they go. The Good Life Club was founded in the midst of a mission to Karen villagers who were hiding from Burma Army soldiers who were trying to capture or kill them. It was founded in faith that this verse was true, even as children had to hide in the jungle with only the few supplies they and their parents could carry, faith that God's promise of abundant life was true even for them. The GLC has wrestled with this promise from Burma to Sudan to Iraq and Syria. What is abundant life in a hide site in the jungle? What is it in the ruins of your home in Mosul, Iraq? What is it when your family is ISIS and is making a last stand against the entire world? As we encounter all kinds of oppression we have found that God's promises sustain us while we try to follow His example to share His abundant life. This is the Good Life Club.

We also conducted our annual Free Burma Ranger Servant Leadership and Relief Team Training and celebrated our 23rd anniversary of FBR's existence. From October to December 2020, 96 people from across Burma participated in the training including 59 new basic students, making up 11 new FBR teams. 22 second year advanced students, partnering with 15 students from JSMK, made up our advanced training, going deeper into the topics they had learned in their basic training the previous year. This year students came from four different ethnic groups and represented six different ethnic organizations. The Naga team travelled the farthest, all the way across the country to attend the training, joining the Karen, Karenni and Arakan. From start to finish, our ethnic headquarters leaders did an amazing job running the training, dealing with problems together, and making sure that this was one of the best trainings ever delivered. The staff that leads the training is made up of instructors and junior instructors, all who have been through FBR training and involved with FBR for many years. Most of the ethnic groups that send teams also send an instructor. One of the major hurdles that our teams had to face this year was the death of a ranger in a training accident. Saw GayKu who came from Ler Doh area of 3rd Brigade of Karen State, tragically died in a training accident. Our teams took time off to grieve together and celebrate his life and then continued training. This was the first student in FBR history who died during a training event. Saw GayKu came to training because he wanted to serve and help his people. He will be remembered and missed by our FBR family. Graduation took place on December 31st and part of the celebration was recognizing four Rangers that were baptized this year during training. Two were new basic students, one was a JSMK staff, and one was a junior instructor. One ranger said, "I gave my life to Jesus after listening to the morning devotions each morning during training. I knew it was the only way." After graduation the teams divided into four groups to complete follow-on relief missions, together with instructors. They will have an opportunity to practice their new skills on a real mission but with instructors and experienced Rangers available for further coaching and feedback. Once finished with the mission, they will return to their home areas, ready to conduct missions there. They will have learned and practiced many new skills to be able to help their people in many kinds of crisis, as well as having gained new relationships across ethnic lines. Both these skills and relationships will be of vital importance as Burma and her people move into an uncertain future.

There are three requirements for FBR team members: 1) They must be literate in at least one language, to be able to send out reports. 2) They must have the physical and moral courage to be able to do physically hard and dangerous missions, and cannot run away from the enemy if the villagers they are helping cannot run. 3) They must do this work for love; they are not paid by FBR. On arriving at camp, many students find themselves next to others who they, either because of ethnicity or organization, would normally be in conflict with. But the training forces them to work together and the spirit of love that the teaching is founded on often breaks down these conflicts. Rangers are to "Help the people, get the news out." Rangers learn to document the human rights violations they encounter on missions by taking videos, photos and conducting interviews with the people they meet, including villagers who have experienced violence or oppression, local leaders, teachers, soldiers and others they are trying to serve. They go into conflict zones to give a voice to those who are oppressed and to tell their stories. Ranger reports are processed, cataloged, collated, photos and videos filed, translated when necessary, and shared all over the world. We desire to bring change by catalyzing action in those who see our reports. We stand for the dignity of those we serve by sharing their story, because every person counts. In 2020, FBR provided frontlines reporting as fighting escalated in Burma, in violation of ceasefire agreements, and as the Turks continued a violent ethnic cleansing operation into northeast Syria. Read more on our website.

The Jungle School of Medicine-Kawthoolei (JSMK) is a small hospital and clinic nestled in the hills of eastern Burma as part of FBR's Tha U Wah training camp in Karen State, Burma. In March of 2020, as the world faced the expanding COVID-19 pandemic, FBR's Jungle School of Medicine-Kawthoolei prepared for the worst by altering patient flow, building up supplies and teaching village leaders how to prevent transmission and deal with symptomatic patients. To our relief, during 2020, the virus never arrived in the district surrounding our campus. Its impact was, nonetheless, substantial. Resupply became very difficult, and visits from outside support staff were sharply curtailed. Especially sick patients could no longer be referred beyond the border. During this same time, military attacks on villagers increased significantly, leading to a rise in insecurity for the region. Decreased mobility and supply along with increased insecurity have been stressful for our patients, staff and students. I thank God that during 2020 our staff rose to the challenge of providing most of the teaching, and caring for many tough cases. The support team in a neighboring country gained a terrific doctor and we are revising the curriculum. Further developments on our campus have improved internet communication, and our support administrator is establishing online education. I hope and pray that visits and referrals may resume soon, but am proud of how the staff, their families, students and support team responded to a difficult year. In this time of COVID, love plants its hopes in a field called, "Persistence", watering them with God's faithfulness. PATIENT STORY-- Nine months pregnant, Naw Pwo Wah walked nearly 10 kilometers to the Jungle School of Medicine. She was bleeding and, after 15 previous pregnancies, knew this was an emergency. Naw Pwo Wah stood no more than five feet tall and, with her weather-worn face, looked 10 years older than her 38 years. Silverhorn, the senior medic, said that he had delivered her 14th baby stillborn last year. Using the ultrasound, I could see that the baby's head was located in the pelvis, but I couldn't see where the placenta was located. My fear was that her placenta was situated at the birth canal. In the US, this would require an urgent C-section. I am not a surgeon; if she gave birth at our clinic, she would hemorrhage to death. Our clinic is capable of giving blood transfusions, but not fast enough in cases like this. I took the necessary time with our translator to get every detail of her history correct. She had started bleeding four4 days prior with a large amount of blood. I examined her by ultrasound trans-abdominally and trans-vaginally. I looked at her fluid under the microscope to see if her amniotic sac had broken. Her hemoglobin was evaluated using a quality color method; it remained the same twelve hours after admission despite a steady flow of bright red blood. My students were watching and learning. I showed them my clinical decision process: take a history, do a physical exam, assess, and treat. In theory, it is a straight-forward process. In this case, under-treatment could result in death, so I decided to err on the side of caution and send the patient on the arduous journey to the nearest formal hospital. The practice of medicine is often collaborative; no one individual has all the answers. Using the experience of others can save a life. In this case, with JSMK's internet capabilities, I was able to reach colleagues in America and Burma. Naw Pwo Wah, having hiked to our jungle hospital, benefitted from the experience of four experts on two continents and the decision was made to evacuate her. JSMK staff and students took turns carrying Naw Pwo Wah along the mountain trails and across a river by bamboo raft to a larger village. From there, she was taken by boat to Papun where she could get surgical care and be seen by an obstetrician. Our diagnosis was correct: placenta previa, in which the placenta blocks the birth canal. On arriving in Papun, she underwent an emergency C-Section and safely delivered. Our diagnosis and action saved two lives. Naw Pwo Wah returned later to show her beautiful baby boy. JSMK by the numbers: treated 324 inpatients, 2650 outpatients, 9 senior medical staff, 12 junior staff, 21 basic students, 1 interns, 1 facility managers, 10 years in operation, 166 medics trained.

Middle East Ministries

Middle East Ministries - We were invited first to help Kurds and Yezidis under attack by ISIS in 2015 and later by the Iraqis in the Battle of Mosul; we were also invited to help in Syria. We now have full-time teams in Syria and a Kurdish and Iraqi team in Kurdistan (northern Iraq). These teams are augmented with ethnic medics, videographers and chaplains from Burma. In northeast Syria over 200,000 are displaced by attacks of the Turks and their proxies, the Free Syrian Army (FSA). Many live out in the desert with little access to any help. One of our team members from Burma, Zau Seng, was killed during these attacks and two of our team members wounded. Our teams help provide food, water and some shelter for these IDPs as well as share the love of Jesus. ISIS is active and their attacks make it more difficult to provide services but our teams continue anyway. "When the attacks came, you did not leave us. You stayed with us and helped evacuate the wounded and help us treat them. We thank you and God so much," said Kurdish Doctor Akif (head of hospital in Ein Issa). In Kurdistan and Iraq, our teams provide relief, an emergency ambulance service, and do relief missions into Syria. Our main ministry is to be with people under attack. To pray with them, to point them to Jesus, and to help in any way we can. To stay alongside them no matter what. This means enduring machine guns, mortars and bombs and not knowing if you're going to get out alive. Other times it means singing traditional songs in Kurdish and dancing around a fire late at night. Sometimes it means praying together, asking God for His protection, leading, provision, forgiveness and for our enemies hearts to change. It means we are together in love.

2020 HIGHLIGHTS:

IDPS FLEE IDLIB TO NORTHEAST SYRIA. In February, our team was able to serve people newly displaced by the Syrian government's bombing of their homes, but afraid to go to Turkey.

COVID-19 HELP IN KURDISTAN. During the early stages of the COVID-19 outbreak in Kurdistan, our team helped with ambulance transport and support for the COVID-19 response in Kurdistan, northern Iraq. CHURCH RISES IN RAQQA. FBR has supported the rebuilding of an Armenian Orthodox Church that had been destroyed by ISIS in the heart of Raqqa, the former ISIS capital. With the help of an Arab sheik and Kurdish and Arab members of a new civil council, it has made progress. The exterior is nearly complete and we are now working on the interior.

CONGRESSIONAL VISIT. U.S. Congressman Ralph Abraham visited the people of northeast Syria and was a blessing everywhere he went. His humility, concern, deep questions and heartfelt responses earned him respect and the US reputation, which has been badly hurt, was helped. NEW CHURCH FORMS IN IDP CAMP. An Arab nurse we met fleeing the Turkish attacks in 2019 became a Christian after he began working as a translator for us, and has now begun a church in the IDP camp where his family lives. He is also our current Syria team leader. New Believers, New Team Leader, and New Ambulance -- We first met Hamdu on the road as people ran from the Turks and FSA during the Turkish invasion of 2019. Just a few days earlier his family had fled the area and lost their home and possessions. After he found a place for his family, he came back to the front to see how he could help, as he had some medical experience. We met and he joined us for the rest of the mission and especially helping Karen with GLC. Two weeks later he became a follower of Jesus and now has nine IDP families who want to start a church. Recently he also helped coordinate the delivery of an ambulance to help move wounded in Ein Issa. This was an answer to prayer and we thank you all who support this mission for making this possible. Thanks for helping us help those in need.

Middle East Numbers: we have two teams in the Middle East, in Iraq a team and a Syrian team, which are augmented for most questions by headquarters team members. We helped 10,000 people with food packs and other relief supplies in 2020. We supported three hospitals for staff, construction, and repair expenses. We also helped with new equipment. We supported four churches with staff, construction, and project support. We also helped encourage 5,000 children through Good Life Club programs.

Thailand Ministries

Thailand Ministries - We supported three hostels in Thailand, provided medical treatment, patient care, and other medical training. FBR Aviation also completed construction of a new hangar and our very own Karen ethnic, Kittikoon, received his flight instructor certificate and will begin training other Karen ethnics to fly in Thailand. The purpose of Free Burma Rangers Aviation is to share the love of Jesus in any way we can through the use of aircraft. FBR aircraft are used medically to transport patients and medicine, as well as medical personnel. They are also used to transport relief supplies and personnel in support of FBR's humanitarian purposes. FBR Aviation is for the joy of flying and the inspiration it gives people to know that God's gift of aviation is for the good of everyone, including the oppressed.

We also supported students and short-term missionaries in Thailand. Every year on the second Sunday in March, the Free Burma Rangers participate in a Global Day of Prayer (DOP) for Burma and encourage others worldwide to join in praying for Burma, its many people groups, and its ongoing conflict. As part of the DOP, FBR publishes a magazine that gives a deeper look into the situation and the people affected by it. For the 2020 DOP, 5,800 Thai, 2,000 Karen, 1,500 Burmese, and 9,000 English magazines were printed and distributed. A total of 18,300 magazines. All magazines and publications including the annual report are available for download on the Free Burma Rangers' website, www.freeburmarangers.org.
---
Needs