Reformed University Fellowship
The information on this page was last updated 8/29/2023. If you see errors or omissions, please email: [email protected]
---
Summary
Reformed University Fellowship (RUF) is a campus ministry that reaches college students from all backgrounds with the hope of Jesus Christ. College is a time when beliefs are explored, decisions are made, and lives are changed. We invite students into authentic relationships and the study of God's Word. Through the ministry of RUF, students discover the love of Christ, find their significance in God's redemptive story, and engage in the life of His church.
---
Contact information
Mailing address:
Reformed University Fellowship
1700 North Brown Rd.
Suite 104
Lawrenceville, GA 30034
Website: ruf.org
Phone: 678.825.1070
Email: [email protected]
---
Organization details
EIN: 581713181
CEO/President: Will Huss
Chairman: Rev Jason Sterling
Board size: 0
Founder: Mark Lowrey
Ruling year: 1974
Tax deductible: Yes
Fiscal year end:
Member of ECFA: Yes
Member of ECFA since: 2015
---
Purpose
Our vision is to equip college students during their most formative years, preparing them to sustain and grow the church for years to come. We seek to engage and disciple the next generation of leaders so that when they graduate, they enter the world bolstered by Gospel truth, ready to live as servant-leaders in their churches, jobs, families and communities.
---
Mission statement
We believe that God is at work renewing all things. We embrace our need for Christ, the authority of Scripture, and the mission of the church to reach all people with the hope of the Gospel. This motivates our hearts for God and our love for college students.
---
Statement of faith
Donor confidence score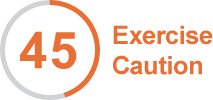 Show donor confidence score details
---
Transparency grade
C
To understand our transparency grade, click here.
---
Financial efficiency ratings
Sector: Evangelism
This ministry has not been rated.
---
Financial ratios
Financial ratios for this ministry have not been calculated.
---
Financials
Financials for this ministry have not been collected.
---
Compensation
Compensation data for this ministry has not been collected.
---
Response from ministry
No response has been provided by this ministry.
---
The information below was provided to MinistryWatch by the ministry itself. It was last updated 8/29/2023. To update the information below, please email: [email protected]
---
History
For a timeline, visit: https://ruf.org/about/
---
Program accomplishments
---
Needs