The information on this page was last updated 3/29/2023. If you see errors or omissions, please email: [email protected]
---
Summary
Taking the gospel of Jesus Christ to the world, until every tribe, every tongue, and every nation has heard.

Over 40 years of reaching nations with 2,400+ laborers serving in 108 nations, we serve as a "mission sending organization."
---
Contact information
Mailing address:
Go To Nations
3771 Spring Park Road
Jacksonville, FL 32207
Website: gotonations.org
Phone: 904.398.6559
Email: [email protected]
---
Organization details
EIN: 592142637
CEO/President: DR. Jerry Williamson
Chairman: Ryan Schinneller
Board size: 14
Founder: Daniel and Sharon Williams
Ruling year: 1986
Tax deductible: Yes
Fiscal year end:
Member of ECFA: No
Member of ECFA since: 2013
---
Purpose
Go To Nations exists to initiate and accelerate missions ministry on a global scale until every tribe, every tongue, and every nation has heard the Good News of Jesus Christ. Go To Nations, in partnership with the body of Christ, trains leaders to change nations, ignites the fires of evangelism, brings hope to the hurting, and plants strong national churches. This is accomplished through our worldwide missionary field force and through increasing the ministry capabilities of individuals, churches and ministries globally.
---
Mission statement
---
Statement of faith
Visit: https://gotonations.org/statement-of-faith
Donor confidence score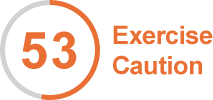 Show donor confidence score details
---
Transparency grade
C
To understand our transparency grade, click here.
---
Financial efficiency ratings
Sector: Community Development
This ministry has not been rated.
---
Financial ratios
Financial ratios for this ministry have not been calculated.
---
Financials
Financials for this ministry have not been collected.
---
Compensation
Compensation data for this ministry has not been collected.
---
Response from ministry
No response has been provided by this ministry.
---
The information below was provided to MinistryWatch by the ministry itself. It was last updated 3/29/2023. To update the information below, please email: [email protected]
---
History
Our history began with the name Calvary International. Calvary International became a 501(c)(3) religious non-profit organization serving as a missionary training and sending agency. Calvary International has mobilized hundreds of missionaries throughout the nations. By bringing hope to this hurting world, igniting the fires of evangelism, and training leaders to change nations, we are moving closer to finishing the task of fulfilling the Great Commission in this generation.

Founded by Daniel and Sharon Williams and incorporated in 1981, Calvary International has grown and developed into having a significant role in missions mobilization in over 100 nations around the world. The mission efforts that began in Costa Rica, spread quickly to Mexico, Cte d'Ivoire, Nigeria, and the Philippines. More than 10,000 nationals were trained in Calvary Bible Schools within the first 10 years.

With the expansion into the former Soviet Union in the 1990s, Calvary International saw over 1 million documented salvations, over 1,000 churches planted, and 153,000 Christians trained for ministry. At the same time, national missionaries in South East Asia and Africa were being trained and sent out to reach unreached people groups. The story was growing - person by person and nation by nation.

Over the years, Calvary International expanded its ministry from Bible schools and church planting to include orphan and elderly care, street evangelism, feeding programs, community transformation projects, discipleship and leadership development programs, and so much more. To better identify with our mission and global focus, Calvary International was rebranded in 2009 to Go To Nations. The name Go To Nations more clearly communicates who we are, and what we do; GO TO NATIONS with the gospel until every tribe, every tongue, and every nation has heard.
---
Program accomplishments
---
Needs