The information on this page was last updated 3/16/2023. If you see errors or omissions, please email: [email protected]
---
Summary
Shiloh Christian School is Northwest Arkansas' premier private christian school educating students in pre-school through twelfth grade. Students who attend Shiloh receive an outstanding education from caring, degreed, and licensed teachers. Since Shiloh began in 1976, they have consistently prepared the next generation of Godly leaders through challenging college preparatory academics, a positive, Christian environment, and exceptional extra-curricular opportunities in fine arts and athletics. With campuses in Springdale and Rogers, Shiloh students represent almost every city and community in the NWA region.
---
Contact information
Mailing address:
Shiloh Christian Schools
1707 Johnson Rd
Springdale, AR 72762
Website: shilohsaints.org
Phone: 479-756-1140
Email: [email protected]
---
Organization details
EIN: 710479737
CEO/President: Keith McDaniel
Chairman: Charlie Solomon
Board size: 6
Founder: Pastor Cliff Palmer
Ruling year: 1978
Tax deductible: Yes
Fiscal year end: 05/31
Member of ECFA: Yes
Member of ECFA since: 2000
---
Purpose
Shiloh Christian School strongly adheres to the belief that all truth is God's Truth. God the Father must be recognized as the creator and organizer of the universe before true mastery of worldly facts can be established.

Shiloh Christian School believes that Christian education is the process of teaching and learning conducted by born-again Christian teachers in an environment where God and His Word are the highest authority. The primary objective is to bring all knowledge into a living relationship with the Truth of the Word of God.

We believe it is our responsibility to nurture the growth of our students in spiritual, academic, social, and physical parameters. The entire learning process should produce individuals who are capable of being both productive members of society and contributing members of the body of Christ.
---
Mission statement
To develop Godly leaders who engage their culture and change it.
---
Statement of faith
Donor confidence score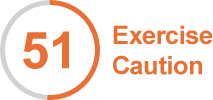 Show donor confidence score details
---
Transparency grade
C
To understand our transparency grade, click here.
---
Financial efficiency ratings
Sector: K-12 Schools/Academies
This ministry has not been rated.
---
Financial ratios
Financial ratios for this ministry have not been calculated.
---
Financials
Financials for this ministry have not been collected.
---
Compensation
Compensation data for this ministry has not been collected.
---
Response from ministry
No response has been provided by this ministry.
---
The information below was provided to MinistryWatch by the ministry itself. It was last updated 3/16/2023. To update the information below, please email: [email protected]
---
History
Shiloh Christian School was founded in 1976 as a ministry of the First Baptist Church of Springdale, Arkansas, under the leadership of Pastor Cliff Palmer. The Board Minutes of March 24, 1976 indicate that Mr. Oakley Long was hired as the first superintendent. The school opened in Fall 1976 with fifteen workers. One hundred eighty students from kindergarten - 6th grade were enrolled. A new grade was added each year. The school graduated its first high school class in 1983, with twelve students.

In 1979, the First Baptist Church of Springdale moved from its downtown location to its present 72-acre site on Johnson Road. The school has benefited from this growth with its additional classrooms, a 2,900 seat Worship Center, a 300-seat chapel, a 1,400 seat basketball facility, new locker rooms and training facilities, band and choir rooms, and a new football stadium.

In 2011 the First Baptist Church of Springdale formally changed its name to Cross Church.

Cross Church shows continued support of Shiloh Christian School. In the early years, the church budgeted funds to subsidize the operations of the school. Currently, approximately 99% of the operating income of Shiloh Christian School comes from tuition and fees. The school enjoys substantial financial support from Cross Church, which has never charged the school for using the church's facilities and utilities. That support today is valued at over a million dollars per year.

Shiloh Christian School received its first accreditation in 1992. It is accredited by ACSI - Association of Christian Schools International, ANSAA - Arkansas Nonpublic School Accrediting Association, and NCA - North Central Association on Accreditation.

Currently, Shiloh serves over 1,000 students from PreK4 - 12th grade from all over Northwest Arkansas. About half of the student body are members of Cross Church. The remainder represent over 70 other churches from various denominations.

All Shiloh employees are professing born-again Christians, and full-time employees must be active members of Cross Church. Full-time Shiloh employees with school-age children are required to send them to Shiloh Christian School. This gives the employees a vested interest in the success of the school. The Board provides full tuition waivers for the children of full-time Shiloh faculty, which is a major incentive for the employees.

Shiloh Christian School has grown into a strong and viable Christian ministry that is preparing its students for the challenges of the 21st century. Shiloh was voted Best of the Best NWA in the Private School Division in 2014, 2015 and 2016. Whether it is through challenging Advanced Placement and college classes, championship athletic teams, exemplary fine-arts programs, or service to God's Kingdom, Shiloh Christian students receive a well-rounded education in a distinctly Christian environment. Everyone at Shiloh Christian is looking with great anticipation to the future and to what God has planned for our school.
---
Program accomplishments
---
Needs