Pine Cove Christian Camps
The information on this page was last updated 3/14/2023. If you see errors or omissions, please email: [email protected]
---
Summary
At Pine Cove, campers jump high, dance silly, adventure big, and learn all about Jesus Christ. From awesome activities and exciting theme nights to deep relationships and outdoor adventures, you'll find that Pine Cove is no ordinary summer camp. Join us in Texas or South Carolina and see why we're Christ centered, others' focused, and seriously fun!
---
Contact information
Mailing address:
Pine Cove Christian Camps
PO Box 9000
Tyler, TX 75711
Website: pinecove.com
Phone: 877-474-6326
Email: [email protected]
---
Organization details
EIN: 751254353
CEO/President: Reed Livesay / Craig Langemeier
Chairman: David Dzina
Board size: 16
Founder: Bill McKenzie
Ruling year: 1968
Tax deductible: Yes
Fiscal year end:
Member of ECFA: Yes
Member of ECFA since: 1986
---
Purpose
Ask someone about Pine Cove and they might tell you about the hilarious skits. Someone else might mention Bible studies, or maybe how the counselors are constantly serving campers. All of those aspects of camp are integral to Pine Cove, and here's why: everything Pine Cove does grows out of our desire to be Christ-centered, others-focused, and seriously fun.
---
Mission statement
Pine Cove exists to be used by God to transform the lives of people for His purposes and His glory.
---
Statement of faith
We believe the Scriptures of the Old and New Testaments to be the inerrant Word of God, the only infallible rule of faith and practice.

We believe in one God, eternally existing in three persons: Father, Son and Holy Spirit.

We believe that Jesus Christ is true God and true man. He came to earth being supernaturally conceived by the Holy Spirit and born of the Virgin Mary.

We believe that man was created in the image of God, that man sinned and thereby incurred not only physical death but also spiritual death which is separation from God; and that all human beings are born with a sinful nature.

We believe that the Lord Jesus Christ died for our sins according to the Scriptures as a representative, substitutionary, and complete sacrifice, and that all who believe in Him are justified on the ground of His shed blood.

We believe in the resurrection of the crucified body of our Lord, in His ascension into Heaven, and in His present life there for us, as High Priest and Advocate.

We believe in the second imminent visible and personal coming of our Lord and Savior Jesus Christ to establish His worldwide kingdom on earth.

We believe that all who receive by faith the Lord Jesus Christ are born again of the Holy Spirit and thereby become children of God eternally.

We believe in the bodily resurrection of the just and the unjust.

We believe in the great commission which our Lord has given to His Church to evangelize the world and to disciple believers.

We exhort the people of God everywhere to stand by these great truths, and to contend earnestly for the faith which our God has, in His Holy Word, delivered unto the saints.
Donor confidence score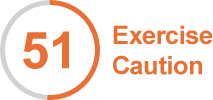 Show donor confidence score details
---
Transparency grade
D
To understand our transparency grade, click here.
---
Financial efficiency ratings
Sector: Camps/Conference Centers
This ministry has not been rated.
---
Financial ratios
Financial ratios for this ministry have not been calculated.
---
Financials
Financials for this ministry have not been collected.
---
Compensation
| | | |
| --- | --- | --- |
| Name | Title | Compensation |
| Mario Zandstra | PAST Pre & CEO | $345,610 |
| Matt Edwards | COO | $167,459 |
| Reed Livesay | President & CEO | $165,152 |
| Phil Baker | Sr Dir Marketing | $153,569 |
| Randy Collins | Trea/ASST SEC | $152,318 |
| Craig Langemeier | Chief Ministry Off | $127,421 |
| Cody Whihite | Sr Dir Proc & Comm | $126,013 |
| Jason Wallace | Sr Dir Mkt & Strat | $106,001 |
| Kathy Lawrence | Secretary | $39,366 |
Compensation data as of: 9/30/2015
---
Response from ministry
No response has been provided by this ministry.
---
The information below was provided to MinistryWatch by the ministry itself. It was last updated 3/14/2023. To update the information below, please email: [email protected]
---
History
In 1967, Bill McKenzie faithfully followed God's direction and started a camp called Pine Cove. Now, decades later, the Lord has grown Pine Cove to 11 different physical camps in three regions. To date, more than one million people have experienced the ministry of Pine Cove.
---
Program accomplishments
Pine Cove serves more than 40,000 campers each summer and strives to be Christ-centered, others-focused, and seriously fun!
---
Needs