The information in this column was provided to MinistryWatch by the ministry itself. It was last updated 9/8/2021. To update the information in this column, please email: info@ministrywatch.com
---
Summary
From saving babies lives, producing products and providing services, revealing the truth about abortion, and providing resources and help to those who have been impacted by abortion - Life Dynamics has long been in the fight for life and will continue to have an impact.
---
Contact information
Mailing address:
Life Dynamics
PO Box 2226
Denton, TX 76202
Website: lifedynamics.com
Phone: (940) 380-8800
Email: info@lifedynamics.com
---
Organization details
EIN: 752436409
CEO/President: Mark Crutcher
Chairman:
Board size: 0
Founder: Mark Crutcher
Ruling year: 1998
Tax deductible: Yes
Fiscal year end: 06/30
Member of ECFA: No
Member of ECFA since:
---
Purpose
Life Dynamics is perhaps best known for our undercover stings and groundbreaking research into the abortion issue and the industry that capitalizes on it.
---
Mission statement
Our mission is simple: to end legalized abortion in America and restore legal protection to the unborn.
---
Statement of faith
Donor confidence score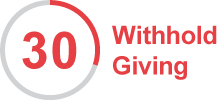 Show donor confidence score details
---
Transparency grade
D
To understand our transparency grade, click here.
---
Financial efficiency ratings
Sector: Advocacy
This ministry has not been rated.
---
Financial ratios
Financial ratios for this ministry have not been calculated.
---
Financials
Financials for this ministry have not been collected.
---
Compensation
Compensation data for this ministry has not been collected.
---
Response from ministry
No response has been provided by this ministry.
---
The information below was provided to MinistryWatch by the ministry itself. It was last updated 9/8/2021. To update the information below, please email: info@ministrywatch.com
---
History
---
Program accomplishments
---
Needs