Prestonwood Christian Academy
The information on this page was last updated 3/15/2023. If you see errors or omissions, please email: [email protected]
---
Summary
At Prestonwood Christian Academy, as a Christian, liberal arts PreK-12 school, faith is not separated from learning, but rather integrated intentionally, resulting in a distinctive environment and community. We cultivate intelligent Christ followers who can articulate their worldview in a marketplace full of opposing ideas and ideology!
---
Contact information
Mailing address:
Prestonwood Christian Academy
6801 W Park Blvd.
Plano, TX 75093
Website: prestonwoodchristian.org
Phone: 972-820-5300
Email: [email protected]
---
Organization details
EIN: 752707809
CEO/President: Dr. Michael Goddard
Chairman: Mr. Bryn Sappington
Board size: 0
Founder:
Ruling year: 2007
Tax deductible: Yes
Fiscal year end: 06/30
Member of ECFA: Yes
Member of ECFA since: 2018
---
Purpose
To advance a Christian school of excellence through Kingdom education so that the generations to come will know the truth of God's Word and not forget His works, nor be taken captive by the vain philosophies of their day.
---
Mission statement
In pursuit of excellence in education the mission of Prestonwood Christian Academy is to assist Christian parents by helping equip students to embrace biblical truth, strive for academic excellence, and model Christ-like leadership to influence their homes, churches and communities for Christ.
---
Statement of faith
Donor confidence score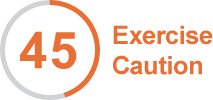 Show donor confidence score details
---
Transparency grade
C
To understand our transparency grade, click here.
---
Financial efficiency ratings
Sector: K-12 Schools/Academies
This ministry has not been rated.
---
Financial ratios
Financial ratios for this ministry have not been calculated.
---
Financials
Financials for this ministry have not been collected.
---
Compensation
Compensation data for this ministry has not been collected.
---
Response from ministry
No response has been provided by this ministry.
---
The information below was provided to MinistryWatch by the ministry itself. It was last updated 3/15/2023. To update the information below, please email: [email protected]
---
History
For a timeline, visit: https://www.prestonwoodchristian.org/
---
Program accomplishments
---
Needs