Gospel Rescue Mission of Tucson
The information on this page was last updated 3/16/2023. If you see errors or omissions, please email: [email protected]
---
Summary
That starts with treating people with love, dignity, and respect. We provide for basic needs such as shelter, food, and clothing. We also provide addiction recovery, employment, and housing programs to those experiencing homelessness. Furthermore, we partner with over 30 organizations to provide even more services to individuals and families in need. And we reach out to the community to offer help for those on the brink of homelessness. All of these services work together holistically to bring an end to homelessness in their lives.
---
Contact information
Mailing address:
Gospel Rescue Mission of Tucson
4550 S. Palo Verde Rd.
Tucson, AZ 85714
Website: grmtucson.com
Phone: (520) 740-1501
Email: [email protected]
---
Organization details
EIN: 866054088
CEO/President: Lisa Chastain
Chairman: Bart Schannep
Board size: 7
Founder: Ray Chastain
Ruling year: 1958
Tax deductible: Yes
Fiscal year end:
Member of ECFA: Yes
Member of ECFA since: 1995
---
Purpose
We welcome the hungry and hurting; we address their immediate needs; we build authentic relationships; and we share the Gospel so that total transformation happens. The grace of Christ is an amazing gift to be shared with everyone. We dedicate our lives to the homeless and the poor, and we know that God provides complete life change to those who place their trust in Him. Our holistic approach addresses the needs of the whole person-mind, body, and spirit. We work in collaboration with those who are passionate about bringing permanent solutions to the crisis of homelessness.
---
Mission statement
Hope. Shelter. Transformation.
---
Statement of faith
Donor confidence score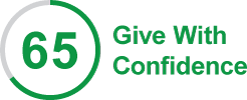 Show donor confidence score details
---
Transparency grade
C
To understand our transparency grade, click here.
---
Financial efficiency ratings
Sector: Rescue Missions/Homeless Shelters
This ministry has not been rated.
---
Financial ratios
Financial ratios for this ministry have not been calculated.
---
Financials
Financials for this ministry have not been collected.
---
Compensation
Compensation data for this ministry has not been collected.
---
Response from ministry
No response has been provided by this ministry.
---
The information below was provided to MinistryWatch by the ministry itself. It was last updated 3/16/2023. To update the information below, please email: [email protected]
---
History
For a timeline, visit: https://grmtucson.com/about-us/history/
---
Program accomplishments
---
Needs