The information on this page was last updated 11/22/2022. If you see errors or omissions, please email: [email protected]
---
Summary
Since 1949, Portland Rescue Mission has been tirelessly committed to breaking the cycle of homelessness, addiction, and despair in the lives of hurting people in need.
---
Contact information
Mailing address:
Portland Rescue Mission
PO Box 3713
Portland , OR 97208-3713
Website: portlandrescuemission.org
Phone: 503-647-7466
Email: [email protected]
---
Organization details
EIN: 930429004
CEO/President: Eric Bauer
Chairman: Tim Lang
Board size: 7
Founder: John Van Diest Sr.
Ruling year: 1955
Tax deductible: Yes
Fiscal year end: 09/30
Member of ECFA: Yes
Member of ECFA since: 2021
---
Purpose
Portland Rescue Mission gives hope and restores life to men, women, and children suffering in homelessness, addiction, hunger, and abuse. Our various centers are located in Portland, Oregon.
---
Mission statement
We share the Word of God and demonstrate the love of Christ to transform the lives of people experiencing homelessness or addiction.
---
Statement of faith
We Believe:
In the Bible, the Word of God - inspired and authoritative.
In one God who exists eternally in three persons; Father, Son and Holy Spirit.
In the Deity of our Lord Jesus Christ, in His virgin birth, in His sinless life, in His miracles, in His substitutionary and atoning death through His shed blood, in His bodily resurrection, in His ascension to the right hand of the Father and in His future personal return to rule in power and glory.
In the inborn sinfulness of all humanity and our resulting alienation from God, and the absolute necessity of redemption through faith in Christ's atoning death and regeneration by the Holy Spirit for salvation.
In the complete forgiveness and eternal salvation of the true believer.
In the empowering ministry of the Holy Spirit, who lives in Christians, thereby enabling each to live a godly life.
In the bodily resurrection, judgement and eternal conscious existence of both the saved and the lost.
In the spiritual unity of believers in our Lord Jesus Christ.
Donor confidence score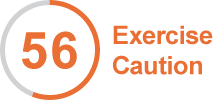 Show donor confidence score details
---
Transparency grade
C
To understand our transparency grade, click here.
---
Financial efficiency ratings
Sector: Rescue Missions/Homeless Shelters
This ministry has not been rated.
---
Financial ratios
Financial ratios for this ministry have not been calculated.
---
Financials
Financials for this ministry have not been collected.
---
Compensation
| | | |
| --- | --- | --- |
| Name | Title | Compensation |
| Eric Bauer | Executive Director | $117,041 |
| William Meadowcroft | COO | $83,912 |
Compensation data as of: 9/30/2012
---
Response from ministry
No response has been provided by this ministry.
---
The information below was provided to MinistryWatch by the ministry itself. It was last updated 11/22/2022. To update the information below, please email: [email protected]
---
History
It was 1949 when John Van Diest, Sr. looked with compassion at the hungry, destitute men struggling on the streets of Portland and shared his lunch. It happened so often that his wife, Tress, began making extra sandwiches for him to pass out to broken men.

They then began serving soup out of their car...

This eventually evolved into a simple soup kitchen on Burnside Street. John and Tress purchased the groceries themselves to make a pot of soup to share. Afterward, John would share with them about God's love.

From those humble beginnings, Portland Rescue Mission was born. By 1954, that kitchen had grown and moved to its current location at 111 W. Burnside Street.
---
Program accomplishments
---
Needs