Hume Lake Christian Camps
The information on this page was last updated 3/15/2023. If you see errors or omissions, please email: [email protected]
---
Summary
---
Contact information
Mailing address:
Hume Lake Christian Camps
5545 E. Hedges
Fresno, CA 93727
Website: hume.org
Phone: 559.305.7770
Email: [email protected]
---
Organization details
EIN: 941251111
CEO/President: Dathan Brown
Chairman: Dave Erickson
Board size: 18
Founder: Walter Warkentin
Ruling year: 1948
Tax deductible: Yes
Fiscal year end:
Member of ECFA: Yes
Member of ECFA since: 2011
---
Purpose
Hume Lake Christian Camps exist to present the gospel and facilitate life transformation, in partnership with the local church, through innovative and biblically-based programs that impact the world for Jesus Christ.
---
Mission statement
We desire that each person coming into contact with this global ministry will:

Accept Jesus Christ as their personal Lord and Savior

Grow in their faith and Christian character development

Establish the priorities of prayer, Bible study, and Christian fellowship while associating with a local church

Devote their lives in service to our Lord Jesus at home and abroad

We will continue to emphasize ministries to youth.
---
Statement of faith
We believe in the Scripture of the Old and New Testaments as verbally inspired by God, inerrant in the original writings, and that they are of supreme and final authority in faith and life.

We believe in one God eternally existing in three persons: Father, Son and Holy Spirit.

We believe that Jesus Christ was begotten by the Holy Spirit, born of the Virgin Mary, and is true God and true man.

We believe that man was created in the image of God; that he sinned, and thereby incurred not only physical death but also spiritual death, which is separation from God; and that all human beings are born with a sinful nature, and in the case of those who reach moral responsibility become sinners in thought, word, and deed.

We believe that the Lord Jesus Christ died for our sins according to the Scriptures, as a representative and substitutionary sacrifice; and that all who believe in Him are justified on the grounds of His shed blood.

We believe in the resurrection of the crucified body of our Lord, in His ascension to Heaven, in His present life there for us, as High Priest and Advocate.

We believe in "that blessed hope," the personal, pre-millennial, and imminent return of our Lord and Savior, Jesus Christ.

We believe that all who receive by faith the Lord Jesus Christ are born again of the Holy Spirit and, thereby, become children of God.

We believe in the bodily resurrection of the just and unjust, the everlasting blessedness of the saved, and the everlasting, conscious punishment of the lost.

We believe God wonderfully and immutably creates each person, designated as male or female at birth, and that these two distinct, complementary genders together reflect the image and nature of God. We believe that God created marriage in His love for us to be exclusively the union of one man and one woman and that sexual conduct is only proper within those bounds.

We believe in the great commission which our Lord has given to His Church to evangelize the world, and that this evangelization is the great mission of the Church.
Donor confidence score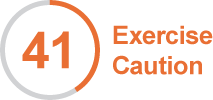 Show donor confidence score details
---
Transparency grade
C
To understand our transparency grade, click here.
---
Financial efficiency ratings
Sector: Camps/Conference Centers
This ministry has not been rated.
---
Financial ratios
Financial ratios for this ministry have not been calculated.
---
Financials
Financials for this ministry have not been collected.
---
Compensation
Compensation data for this ministry has not been collected.
---
Response from ministry
No response has been provided by this ministry.
---
The information below was provided to MinistryWatch by the ministry itself. It was last updated 3/15/2023. To update the information below, please email: [email protected]
---
History
For a timeline, Visit: https://hume.org/lake/about/
---
Program accomplishments
---
Needs