Morris Cerullo World Evangelism
The information on this page was last updated 7/6/2023. If you see errors or omissions, please email: [email protected]
---
Summary
God has used Dr. Cerullo to pioneer overseas ministries & open many countries that have been considered closed to the Gospel.
---
Contact information
Mailing address:
Morris Cerullo World Evangelism
PO Box 85277
San Diego, CA 92186
Website: mcwe.com
Phone: 858-633-4885
Email: [email protected]
---
Organization details
EIN: 952372233
CEO/President: David Cerullo
Chairman:
Board size: 0
Founder: Morris Cerullo
Ruling year: 1963
Tax deductible: Yes
Fiscal year end: 12/31
Member of ECFA: No
Member of ECFA since:
---
Purpose
For seven decades, Dr. Morris Cerullo has trained millions of Nationals all over the world, who have gone on to teach and train millions more.

When the Nationals are trained, they establish churches, ministries, and other organizations that help the poor, care for orphans and the homeless, and provide jobs to countless numbers of people. Through his ministry, Dr. Cerullo has seen the Gospel transform nations.
---
Mission statement
Morris Cerullo World Evangelism exists to support and extend the evangelistic calling and ministries of Dr. Morris Cerullo, by proclaiming the Gospel of the Lord Jesus Christ to every person, through every effective means available to us, and by training Nationals and other to do the same.
---
Statement of faith
We believe the Bible to be the inspired, the only infallible, authoritative Word of God, revealing the love of God to the world. 1 Thessalonians 2:13; 2 Timothy 3:15-17; John 3:16

We believe in one God - Father, Son, and Holy Spirit, Creator of all things. Matthew 28:19; John 10:30; Ephesians 4:4-6

We believe in the deity of Jesus Christ, in His virgin birth, in His death and resurrection, in His ascension to the right hand of the Father, and in His personal return in power and glory. Matthew 1:23; John 1:1-4 and 1:29; Acts 1:11 and 2:22-24; Romans 8:34; 1 Corinthians 15:3-4; 2 Corinthians 5:21; Philippians 2:5-11; Hebrews 1:1-4 and 4:15

We believe in personal salvation of believers through the shed blood of Jesus Christ. Luke 24:46-47; Acts 4:12; Romans 3:23; 2 Corinthians 5:10-11; Ephesians 1:7

We believe in sanctification through the Word of God and by the Holy Spirit, and we believe in personal holiness, and purity of heart and life. John 3:5-8; Acts 1:8 and 4:31; Romans 8:9; 1 Corinthians 2:14

We believe in water baptism; in the Baptism of the Holy Spirit, as distinct from the new birth; in speaking with tongues, as the Spirit of God give utterance (Acts 2:4); in the gifts of the Spirit; and in the evidence of the fruit of the Spirit.

We believe in evangelism and missionary work, in accordance with Jesus' commission to His church. Matthew 28:19
Donor confidence score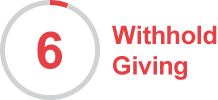 Show donor confidence score details
---
Transparency grade
D
To understand our transparency grade, click here.
---
Financial efficiency ratings
Sector: Evangelism
This ministry has not been rated.
---
Financial ratios
Financial ratios for this ministry have not been calculated.
---
Financials
Financials for this ministry have not been collected.
---
Compensation
Compensation data for this ministry has not been collected.
---
Response from ministry
No response has been provided by this ministry.
---
The information below was provided to MinistryWatch by the ministry itself. It was last updated 7/6/2023. To update the information below, please email: [email protected]
---
History
The late Dr. Morris Cerullo is recognized around the world for his dedication to spreading the gospel of Jesus Christ. Emboldened by the power of the Holy Spirit, he repeatedly brought the salvation message to more than 130 nations throughout his nearly seven decades in the ministry.

Because of Morris Cerullo's tireless efforts, millions have come to Christ. Many of these received a transfer of the anointing on Dr. Cerullo's life, and this transfer paved the way for them to become leaders. Some of these leaders built or expanded their own Christ-centered ministries and, like a ripple effect, carried the torch to win souls in their respective spheres of operation and influence.

During Morris's nearly seventy years in the ministry, his spirit was unwavering in devotion and obedience to the call of God upon his life. Commissioned by the Father to build Him an army, Morris made it his life's goal and priority to build that army by traveling more than 250,000 miles every year to train believers of multiple ethnicities, languages, and nations to work the works of God.

The power of God flowed through Brother Cerullo in a dynamic and powerful way. It brought salvation, deliverance, healing, and miracles to the masses, at home and abroad. He was in kings' palaces and in the private rooms of presidents but was also in the presence of those of no reputation or status and ministered to them equally.

During Morris's earthly life, the heartbeat of his ministry was always for SOULS. His vision for this ministry was that the heart for winning souls would continue to beat strongly and never die. That vision continues to grow. It is being stewarded and carried out by Nationals he trained and equipped over the years. Every one of the partners and supporters of his ministry are also enabling it to continue.

Our beloved apostle, evangelist, teacher, and prophet Morris Cerullo was promoted to glory on July 10, 2020, and is now among that great cloud of witnesses mentioned in Hebrews 12:1. His loving wife and partner in the ministry, Theresa, continues their growing ministry.

Morris Cerullo World Evangelism has offices in San Diego, California, USA; London, England, UK; and Concord, Ontario, Canada. In early 2020, the Legacy International Center opened its doors to the public to continue Morris's everlasting mission to bring souls to Christ.

Brother Cerullo always said that every born-again believer is a minister. Not every person can go around the world preaching the gospel, but every person can do something to spread the gospel near and far. They may pray for the salvation of people everywhere. They may be able to share their finances or resources with those who are evangelizing. They may lead people to Christ themselves. We are all members of one Body, the Body of Christ, and we are all called to win the lost.

Early Life:

Dr. Morris Cerullo spent his youth in a Jewish Orthodox orphanage in New Jersey, until he received salvation at the age of 14. After experiencing that life-changing event, he spent the next several years preaching four times a week at local churches.

While he was still a teenager, Morris received a scholarship to attend the New York Metropolitan Bible School, in Suffern, New York. He held two honorary doctorate degrees, one from Florida Beacon College and Seminary (Jacksonville, FL) and one from Oral Roberts University (Tulsa, OK).

Morris met his beloved wife Theresa at the Bible college they both attended. Their friendship grew into a lifelong partnership that continues to impact the world. Morris acknowledged, on many occasions, that the reason he was able to accomplish so much for God was his God-ordained union with Theresa. Their marriage, and their very lives, were always on the altar before God.

In 1955, God began to direct Morris's attention to the nations. This started when he received a desperate letter asking him to minister in Athens, Greece. By then, Morris and Theresa were married with two children. They were saving to buy their first home. The plane ticket to Greece cost $865.50, but God amazingly provided the funds-down to the penny!-through a woman who had been healed in one of Brother Cerullo's services!

When Morris arrived in Athens, he discovered that not only had there been no advertising for his meetings but that Greece did not allow evangelistic meetings to take place without special permits. Morris immediately locked himself in his hotel room to seek God until a breakthrough occurred.

After some time, Morris received a knock on the door. It was an influential person who had friends in very high places. After this meeting, the premier of Greece granted him the necessary permit. Being granted a permit for such an event was unheard of at that time.

Being dedicated to praying until something happened became one of the secrets that Morris discovered was the key to breaking open entire nations for the gospel.

God began to move in that first overseas meeting in Greece. Revival broke out. Lives were changed. Sick people were healed. However, the money ran out. Morris didn't want to leave during the middle of such an explosion of miracles, but in order to continue renting the auditorium, more funds would be needed. Morris called Theresa about the problem. Together, they agreed to use the money that they had been saving for the down payment on their dream home (which they had already picked out) to extending the Greece miracle crusade and advancing the Kingdom of God.

The Cerullo family was able to reap an awesome harvest from that seed. They thought that they would lose that dream house to another buyer when they planted the funds into the gospel campaign in Greece. However, a strange thing happened. The builder told them that he had been able to sell every other home in that development except the one that they wanted. They were able to buy their exact dream home one year later and at the same price that they negotiated to buy it the year before.

After eight years of ministering in the United States, Morris embarked on his first overseas missions trip to Greece (described above). That was the birth place of an international ministry that would eventually take him to more than 110 nations worldwide.

As these evangelical outreaches grew, Morris remembered his Jewish roots. Having been born to an Italian father and a Russian Jewish Orthodox mother, he always carried a passion for Israel with him. In 1967, God spoke to Morris, "Son, now is the time to turn your eyes to the Middle East, and begin to work for My people, Israel." This was the beginning of his lifelong effort to reach the people of the Holy Land for their Messiah, Yeshua HaMashiach, Jesus, the Christ, the Anointed One.

From the late 1960s until the 1980s, Morris's endeavors included launching a radio ministry, developing a three-time Golden-Globe-winning TV special, Masada, and airing several television specials from historic sites in Israel. He contributed to the construction of The Pavilion in Jerusalem.

Dr. Cerullo continued to travel to Israel every year, from 1955 to 2019. He preached the Good News of Jesus Christ and provided assistance to churches and ministries in Israel so that they could expand their faithful outreaches. There is still a lot of persecution in Israel by the Orthodox priests against conversion.

Humanitarian Care:

Over the years, Morris Cerullo World Evangelism has provided aid to Ethiopia, medical assistance in East Africa, and helped to build multiple orphanages in Mexico. Morris and Theresa partnered with pastors Tommy and Matthew Barnett to build one floor of the Los Angeles Dream Center, in Los Angeles, California. This floor houses two hundred women to help them to escape a life of drug addiction, human trafficking, and prostitution.

The fruit of Dr. Cerullo's efforts have circulated the globe. From evangelism to humanitarian care, thousands have been impacted by his dedication and generosity. He dared to ask God to give him the ability to take of the anointing that was upon his life and transfer it to others. In turn, God asked him to build Him an army. Brother Cerullo obeyed the Lord's instruction, and the world has never been the same.
---
Program accomplishments
In 1974, Helpline TV program was developed.

In 1976, 80,000 (mostly black South Africans) showed up to witness the miracle-working power of God.

In 1977, countless people in India were healed and saved by the all-powerful Word of God.

In 1987, and estimated 300,000 French-speaking Africans attended a crusade where more than 50 deaf people were healed.

In 1999, over 32 African nations attended a meeting in Lagos, Nigeria.

In 2002, Dr. Cerullo established the World Prayer Center in San Diego.

In 2011, Victory Today television program was launched.

In 2014, Dr. Cerullo mobilized 2,000 churches, and trained 18,000 Nationals.

In 2017, The Legacy Center was approved to be built in San Diego, CA.

In his lifetime, Dr. Cerullo received numerous accolades for his accomplishments. He was presented with a key to the City of San Diego, California, as well as the keys to a number of other cities. He received many letters from presidents, prime ministers, governors, mayors, and other high-ranking government leaders in various countries in recognition of his international work.

In May of 2015, Dr. Cerullo was awarded the prestigious Lifetime Global Impact Award. Dr. William Wilson, the president of Oral Roberts University, and Dr. George Wood, the general superintendent of the Assemblies of God, presented this award to him at the Empowered21 Global Congress in Jerusalem, Israel.

On July 10th 2020, God called His General, Morris Cerullo, home. Morris Cerullo World Evangelism continues to fulfill the call on Dr. Cerullo's life to take the Gospel of Jesus Christ to every nation.
---
Needs