Ever Increasing Faith / Fred Price / Crenshaw Christian Center
The information on this page was last updated 4/20/2023. If you see errors or omissions, please email: [email protected]
---
Summary
Ever Increasing Faith Ministries ("EIFM") is the missionary outreach arm of Crenshaw Christian Center ("CCC"). Crenshaw Christian Center was founded by Dr. Frederick K. C. Price in 1973. EIFM began televising the faith message of Dr. Price locally and later expanded its telecasts to five major U.S. cities in an effort to reach Black America. In 1990, Dr. Price founded the Fellowship of Inner-City Word of Faith Ministries ("FICWFM") to foster and spread the faith message among independent ministries located in the urban, metropolitan areas of the United States. The Fellowship of Inner City Word of Faith Ministries is a membership organization of churches and ministries. The ministry conducts teaching seminars for training inner city ministers and pastors. In addition to his broadcast ministries, Dr. Price is the author of numerous books on faith, the Holy Spirit, divine healing and prosperity. This ministry has chosen not to be open and transparent with MinistryWatch.com. As such it is difficult to understand all aspects of its ministry.
---
Contact information
Mailing address:
Ever Increasing Faith
PO Box 90000
Los Angeles, CA 90009
Website: faithdome.org
Phone: 800-943-4388
Email: [email protected]
---
Organization details
EIN: 952856965
CEO/President: Fred Price Jr.
Chairman:
Board size: 0
Founder: Dr. Fred Price
Ruling year: 1973
Tax deductible: Yes
Fiscal year end: 12/31
Member of ECFA: No
Member of ECFA since:
---
Purpose
Vision:
Faithfully teach the Word of God and proclaim the "Good News" of Jesus Christ
Adopt lifestyles of integrity that are above reproach, and minister by precept and example as born-again, Spirit-filled believers.
Instruct so that people rise from burned-out hopes and faulty lifestyles to enjoy the privileges and promises God has for us through Jesus Christ.
Teach the precepts of faith to the Body of Christ through media, schools and other ministries. Honor the Great Example Setter by addressing the dynamic challenges of a growing ministry with "excellence of ministry."

MinistryWatch.com's hope is that Christian ministries are indeed an example to follow and not otherwise. It is one of our premises that Christians should be light in a world of darkness and as such, Christians should be setting the standard by their conduct.

It is not enough for ministries to live up to the minimum of any written law, or to give all men their due. Ministries ought to give them more than their due. Ministries should be concentrating on the good of others, seeking reward in self-denial and sacrifice, and not of personal advantage. Therefore ministries should treat others as they would want to be treated by them, regardless of unworthiness and ingratitude.

Donors should be seeking information before they give as well as after. Before in order to have an idea where the money is intended, as well as if it corresponds to the donors values. And then after to see if it really happened. Trust but verify, so that they know if they would desire to continue to give.
---
Mission statement
---
Statement of faith
In the triune God: the Father, the Son, the Holy Spirit.
Jesus Christ is true God and true man.
The Holy Spirit is a divine person.
All scripture is given by inspiration of God.
All have sinned and come short of the glory of God and are in need of salvation.
Salvation has been provided through Jesus Christ for all men.
It is the will of God that every Believer be filled with the Holy Spirit.
Healing is provided in the redemptive work of Christ and is available to every Believer.
The Church consists of all those who have received Jesus Christ as their personal Savior.
There shall be a bodily resurrection of the just and of the unjust.
In the personal, visible, imminent return of Jesus Christ
In water baptism, and observance of the Lord's Supper.

Donor confidence score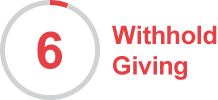 Show donor confidence score details
---
Transparency grade
F
To understand our transparency grade, click here.
---
Financial efficiency ratings
Sector: Educational Media
This ministry has not been rated.
---
Financial ratios
Financial ratios for this ministry have not been calculated.
---
Financials
Financials for this ministry have not been collected.
---
Compensation
Compensation data for this ministry has not been collected.
---
Response from ministry
No response has been provided by this ministry.
---
The information below was provided to MinistryWatch by the ministry itself. It was last updated 4/20/2023. To update the information below, please email: [email protected]
---
History
Crenshaw Christian Center (CCC) was founded by Dr. Frederick K. C. Price in 1973 with some 300 members. Membership currently numbers over 28,000.

Eight years before establishing CCC, Dr. Price had pastored a small church in Los Angeles called West Washington Community Church under the auspices of the Christian and Missionary Alliance. He had grown dissatisfied with his personal spiritual development because of a lack of positive results in his life and ministry, so he searched for a more fruitful Christian experience. This led to his being baptized with the Holy Spirit according to Acts 2:4 on February 28, 1970. Shortly after this experience, Dr. Price came into contact with the Bible-teaching ministry of Kenneth E. Hagin. He grew into the reality of God's Word, then began teaching the Bible-deliverance message.

As Dr. Price and his congregation grew in the operation of faith and continually acted upon the Word, signs followed. One of those signs was a steady growth in church membership. Eventually, the building on Washington Boulevard (which only seated 158 persons comfortably) became too small for the growing congregation, and Dr. Price followed through with a plan the Lord had shared with him about establishing a new church, independent of denominational ties. There, the Holy Spirit could operate as He chose, according to 1 Corinthians 12 and 14, and the Word of God could be taught to His people uncompromisingly.

The ideal facilities were found at 9550 Crenshaw Boulevard in the city of Inglewood, a suburb of Los Angeles. On that site, Crenshaw Christian Center was founded, and on November 26, 1973, the 300-member assembly held its first service there.

Pastor Price continued his ministry of the Word and applied fully the principles of faith. In 1977, the 1,400-seat church was forced to go to two services, and later three, to accommodate the people desiring to receive the Word and experience the move of the Holy Spirit. Overflow rooms with closed-circuit television were used, and still, the lines kept growing.

The multitudes at the door were not the only sign of increase. After being on radio several times a week for a number of years, in April 1978, Ever Increasing Faith, the missionary outreach arm of Crenshaw Christian Center, began televising the faith message locally. Later, its telecasts expanded to five major U.S. cities in an effort to reach Black America. Just as Paul, an apostle to the Gentiles, never lost sight of his Jewish brethren, Dr. Price has desired to reach his Black brethren with the Word of Faith and prosperity that is in Christ Jesus, and has endeavored to do so through the media of television and radio.

Eventually, with an average of 5,500 persons participating in three services each Sunday, and with its expanding television, radio, book and tape ministries, the church again needed larger facilities. In 1981, it purchased the 32-acre former campus of Pepperdine University, primarily for the construction of a 10,000-seat sanctuary. In 1984, Crenshaw Christian Center moved to this location. Groundbreaking for the new sanctuary took place in 1986 and the building was completed in the fall of 1989.

The sanctuary, the FaithDome, is a geodesic dome (one of the largest in the world) used for Sunday services, special meetings, conventions, and crusades. The church holds other activities, including midweek Bible studies, in other facilities on the grounds. The Crenshaw Christian Center Ministry Training Institute, established in 1985, which includes a Correspondence School program that was founded in 1994, is also located on the grounds.

In 1990, Dr. Price founded the Fellowship of Inner-City Word of Faith Ministries (FICWFM) to foster and spread the faith message among independent ministries located in the urban, metropolitan areas of the United States. It fulfills another part of Dr. Price's vision namely, to help inner-city ministries overcome the challenges they encounter in their congregations and in their day-to-day walk.

Crenshaw Christian Center employs more than 180 people within 14 distinct divisions, and includes a pre-school, elementary, middle and high school. There are sixteen Helps Ministry auxiliaries and organizations with approximately 1799 volunteer workers assist Pastor Frederick Price, Jr., who was installed by his father in 2009, and his staff of six ministers in serving the congregation, visitors and an outreach jail ministry.
---
Program accomplishments
---
Needs